Chalybeate
Chalybeate yurt sits at the secluded southern edge of an 800 acre forest in the Scottish Borders. You can tramp off road, explore the ancient drove roads that pass by within a kilometre, and hike into the Pentland hills. Come home to a wood fired hot tub under the stars, listen to the birdsong and watch the sun set over the hills.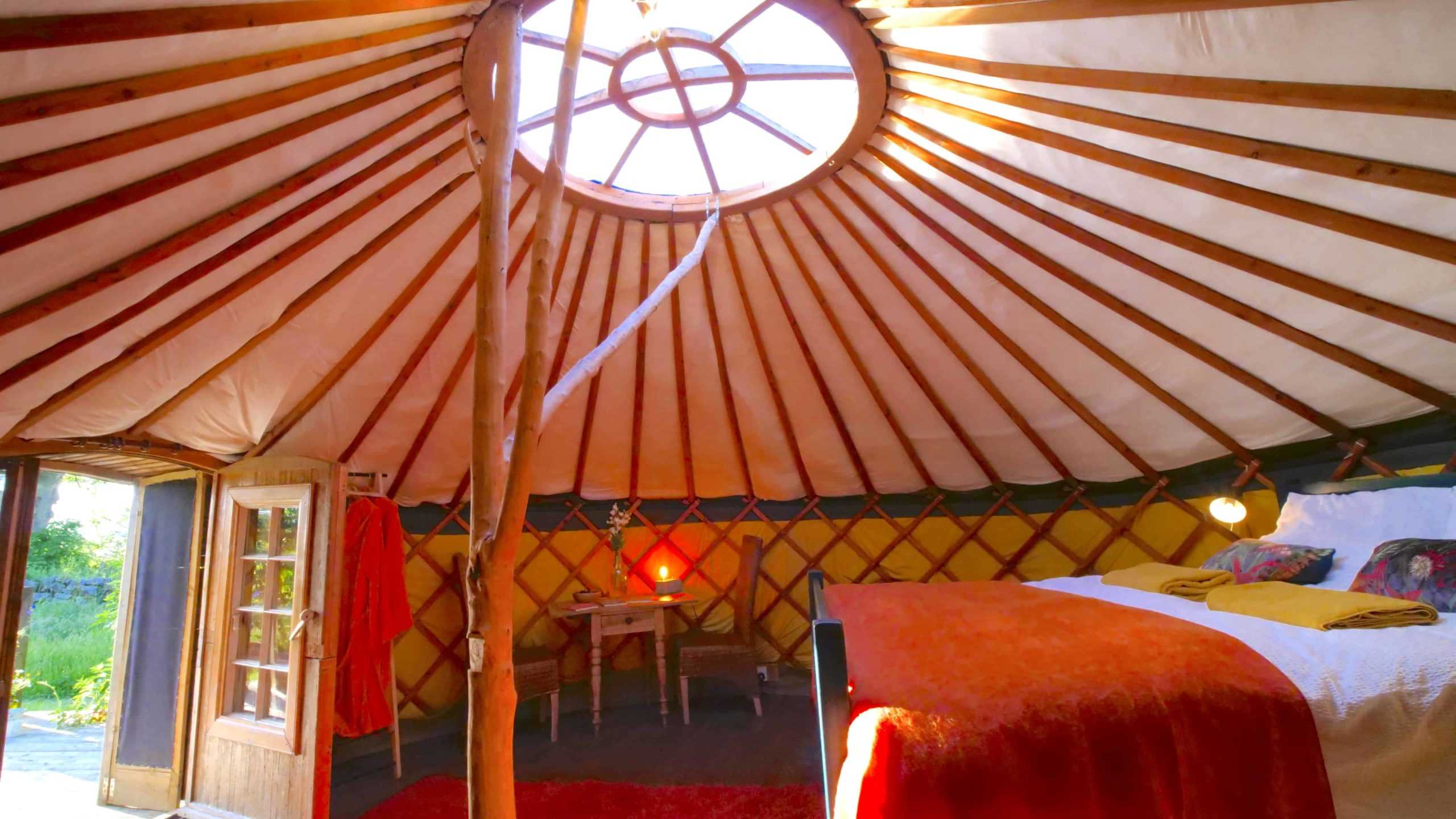 the bees & the birds
Roe deer, honey buzzards, red kites, swallows and wagtails, heron, swifts and jays, lapwings are your closest neighbours. You can pick wild garlic and early nettles – we will leave you seasonal foraging recipes! Expect to see snowdrops in winter, wild narcissi in spring, gorse, broom and the summer wild orchids, vetch, plantain, mouse ear hawkweed, and ox-eye daisies. You can mark the passing of the seasons as the geese arrive to overwinter at Westwater reservoir.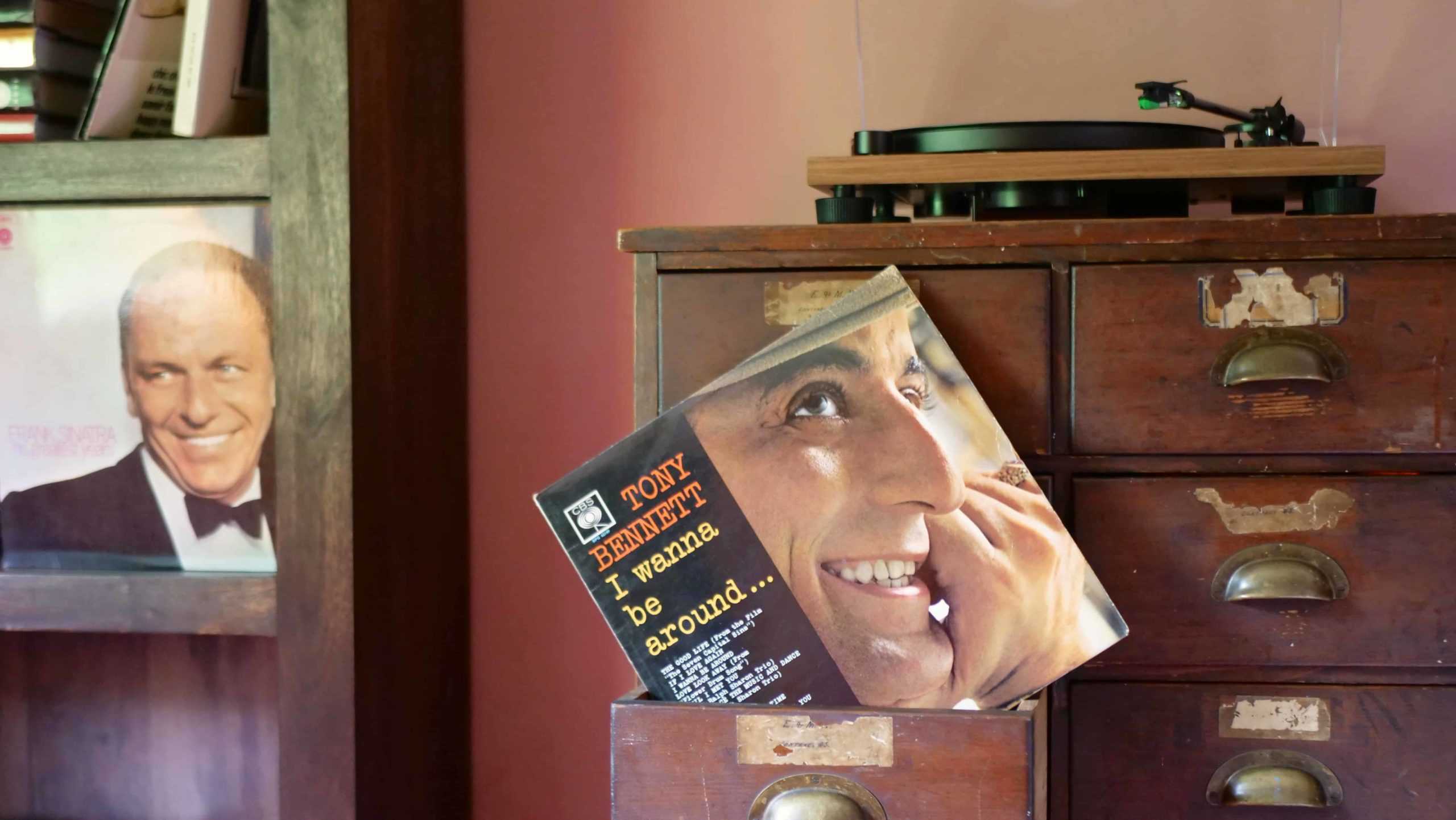 sounds
This is a yurt with a difference. Powered by our own small wind turbine, there's an elegant small kitchen fully equipped to whip up delicious meals for alfresco dining, or on the bistro table indoors. Bend your head down and go through a secret door into the snug with your own library of photography & art books, nature writing, novels and classics, a comfy sofa and a writer's desk. Pick some vinyl from the yurt's Summer selection – from Shakespeare to Sinatra, from Gladys Knight & the Pips to Prince – and soak up the tunes from the turntable.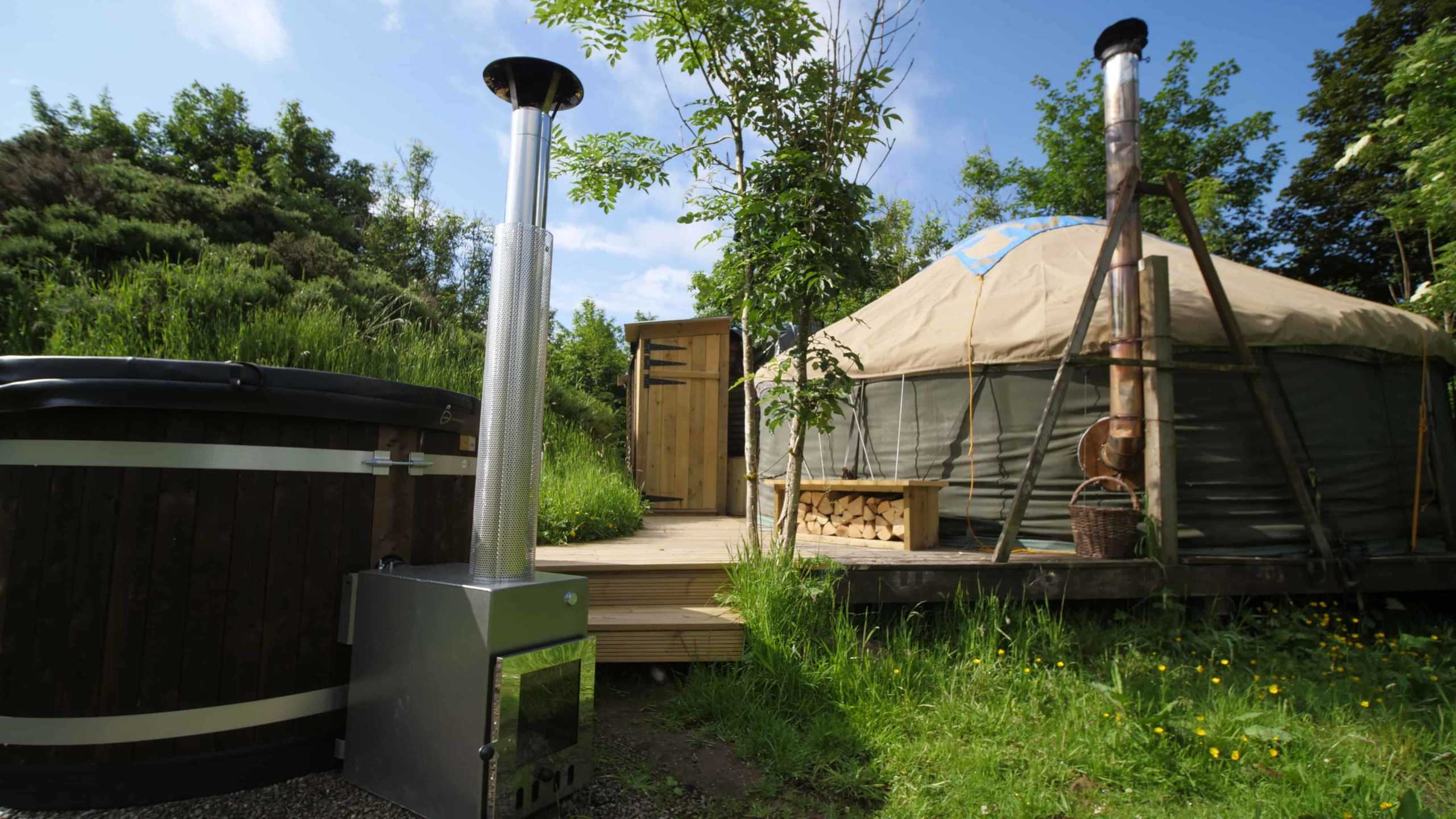 hammock, tub & stars
Walk directly from the yurt to a campfire, hammock and on into the woods. The inside/outside shower has a split door to let you gaze out to the huge beech tree before stepping onto the decking direct to the wood-fired hot-tub with its shelf for drinks and curved bench for seating. The tub seats 6 people, so you have space to totally stretch out and relax . The views are breath-taking and the birds sing to you from nearby and from the forest behind.
Yurt for 2 
| 1 King Size Bed |
Check-in on Mondays, Wednesdays and Fridays ↓
Can't get your preferred dates? Or fancy travelling with friends? Check out our neighbours, Wilderkin
Location
The nearest village is Carlops, 2 km walk. The conservation village of West Linton is 4 km, with three food shops, pub, tea room and village green .
Driving from North, take A702 south past Carlops, turning left immediately after the 20mph ends sign, signposted Macbiehill and Lamancha. Drive for 1.5 km. You will see a forest on your left, our track is on the left in front of the forest, with the wind turbine visible in the field.
Drive along the track for 200 metres, and turn sharp right into the short track signposted Chalybeate. Walk along the grass path for 100 metres.
An electric car charger is in the lean to next to the house.
Your Hosts
Transport
Food & Drink
Outdoor and Environment
Your Hosts
Amy and Peter raised their family of three here at Chalybeate, and welcome you to this beautiful, remote and wild spot in the Scottish Borders. The small farm is run off a wind turbine, and is organic, producing its own green vegetables and soft fruit and apples. There is an electric car charger available. They live in the 18th Century farmhouse 200m past the yurt, and will set the hot tub going for you, so you can begin your time here with total relaxation. They have had fun designing the library and vinyl record collection for your visit. 
Transport
Food & Drink
Outdoor and Environment
Thank you for creating such a wonderful peaceful space. The attention to detail is amazing and has meant we've had a very comfortable stay, with everything we'd need and more. One of our favourite parts of the yurt is the library and record room. We've thoroughly enjoyed listening to vinyl and watching the deer. Thankyou for the Gordon Arms recommendation – we had the most delicious meal on Sunday which brought our stay to a great end – although we'd really rather not leave! Thanks again for a wonderful stay. We wish you all the best with this venture and hope to be back soon.
5 stars for the bed, more comfortable than our own bed! Looking up gazing at the stars when putting your head down on your pillow is an amazing experience. Chilling in the hot tub after a hike in the pentland hills was ultimate relaxation. Overall the trip was great and the yurt was absolute 5 star glamping. I would highly recommend staying here for a glamping experience. It has everything from relaxation, privacy, gazing at stars, location is great for walks and it feels completely remote.
We had a wonderful time at Chalybeate Yurt. The yurt itself is so beautifully designed and laid out and has so many lovely quirky touches. It was great to relax in the hot tub, cook by the fire outside and listen to records in the library/chill out space. The area has so many great walks to do, and we also had a wonderful meal in the nearby Gordon Arms. Would highly recommend a stay here!
We had a lovely time here – it was so peaceful, with lots to do close by – a short drive to Edinburgh, and the hot tub was great! We will definitely visit again and recommend! Thank you so much and thank you for being so lovely.
It was absolutely perfect… couldn't have asked for a more special few days in the Scottish countryside. Amy and Peter kindly lent us their push bikes to explore the beautiful surrounding Pentland Hills. Easily accessibly from Edinburgh by public transport, and lots to do (including a waterfall swim!). A warmed up hot-tub on arrival and the most comfortable bed… this was a unique and incredible getaway organised to perfection. We could not recommend staying here any more highly!
We had a lovely few days relaxing at the yurt. Enjoyed a couple of lovely local walks and a nice lunch at the Big Red Barn in Bigger. You can't beat sitting around the campfire and seeing the beautiful sunset if you are lucky. It's rare for us to be so close to nature and seeing the curious row deer from the yurt door was a highlight. Thank you for a wonderful stay!
Thanks for having us for a relaxing break in your yurt. This was our first experience of a yurt and we were pleasantly surprised with how straightforward and simple everything was. The roads and paths surrounding the yurt are quiet and ideal for running, cycling or walking with a variety of flatter or 'undulating' options. A really nice spot for a relaxing couple of days with shops and restaurants close by – as well as city centre Edinburgh not too far away. Thanks for having us and we look forward to returning in the future.
We had a wonderful anniversary stay in your cosy yurt. In particular, we enjoyed relaxing in the hot tub, listening to old records and sleeping in the super comfy bed! The lovely location provided us with a a great mixture of walks, pubs and shopping in Edinburgh. Next time we'll try book the weather!
We loved the big cozy bed and all the well thought about outdoor space. We enjoyed the hot tub at night after a days sightseeing.